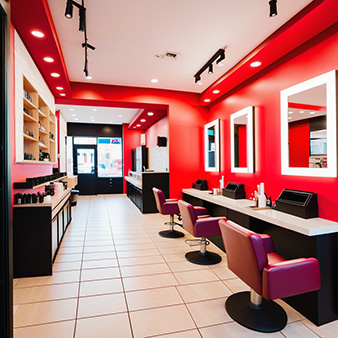 Background:
Nestled in a bustling downtown district, Nails & Glamour had a consistent flow of clientele. Yet, the shadow of increasing competition and the changing digital landscape posed pressing challenges. They approached our consultancy, and with the aid of ChatGPT's suggestions, we embarked on a transformation journey.
Starting Point: 'Nails & Glamour' Business Data Snapshot
Monthly Footfall: 800 customers
Customer Retention Rate: 60%
No-Show Rate: 20%
Average Revenue Per Customer: $50
Social Media Engagement (Monthly): 500 interactions
Online Bookings: 100 per month
Website Traffic: 800 visitors per month
The Transformation:
Loyalty Rewards:
Introduced a customer loyalty program—earn a free service after ten visits. The aim? Boost repeat visits and improve client loyalty.
Themed Events:
Hosted enticing "Summer Glow" nail sessions in July, bringing a touch of novelty and excitement to regular salon visits.
Digital Presence:
Revamped social media strategy by introducing interactive content like polls and nail art tutorials. Rolled out monthly newsletters to keep the clientele engaged and informed.
Website Revamp:
Launched a new, user-friendly website complete with an efficient booking system, all while bolstering it with SEO-friendly content to draw organic traffic.
Results After 6 Months:
Monthly Footfall: Surged to 1,020 customers (27.5% increase).
Customer Retention Rate: Climbed to 75%.
No-Show Rate: Dropped to 12%.
Average Revenue Per Customer: Rose to $55.
Social Media Engagement: Skyrocketed with 1,200 interactions.
Online Bookings: Quadrupled to 420 per month.
Website Traffic: More than doubled to 2,000 visitors monthly.
Revenue Impact:
Gained an extra $12,100 monthly from the increased footfall.
Saved $1,848 from the dip in no-shows.
An added $8,415 flowed in from the boosted customer retention.
The Bottom Line:
An astounding additional monthly revenue of $22,363!
Closing Thoughts:
Our consultancy, harnessing the power of ChatGPT, not only pinpointed the growth areas for Nails & Glamour but also provided actionable, data-backed solutions. The salon's impressive turnaround reiterates the essence of integrating data-driven strategies with innovative tech solutions for small businesses.