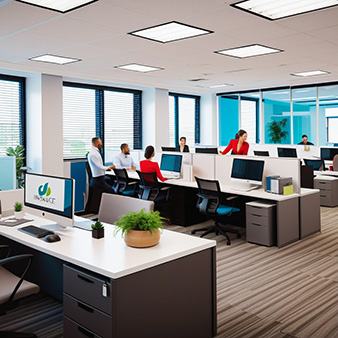 Cold calling is an age-old technique in the insurance world. However, with evolving times and data availability, there's potential to make it more personalized and efficient. Here's how "FuturInsure," a hypothetical insurance agency, leveraged the power of ChatGPT to transform their cold calling strategy.
Background: Sarah, a diligent insurance agent at FuturInsure, wanted to optimize her cold call approach. Armed with a list of 100 potential clients and detailed data on each, she sought the help of AI, specifically ChatGPT.
Sample Prospect Data:
John Doe

Age: 32
Profession: Software Engineer
Location: San Francisco, CA
Current Insurance: Car Insurance
Recent Life Events: Recently married

Alice Smith

Age: 45
Profession: School Teacher
Location: Dallas, TX
Current Insurance: Home and Life Insurance
Recent Life Events: Just had a baby

Ravi Kumar

Age: 28
Profession: Medical Resident
Location: Boston, MA
Current Insurance: None
Recent Life Events: Just started residency
The ChatGPT Advantage:
Using ChatGPT, Sarah was able to draft personalized conversation starters:
For John Doe:

Opening Line: "Congratulations on your recent marriage, John! Considering your new journey and your profession, it might be time to explore our tech-specialized insurance packages tailored for San Francisco residents like you."

For Alice Smith:

Opening Line: "Hello Alice! Welcoming a baby is such a joy. Have you thought about updating your insurance or perhaps considering our educator's package to secure your child's future?"

For Ravi Kumar:

Opening Line: "Starting a medical residency is monumental, Ravi. Have you considered insurances tailored for medical professionals in Boston? We've got some packages that might be of interest."
Feedback and Continuous Learning:
Post each call, Sarah would log the responses and feedback. For instance:
John was keen on the tech-specific package.
Alice was already researching child education insurances.
Ravi expressed curiosity about liability insurances for medical professionals.
This feedback loop, integrated with ChatGPT, helped in refining the approach for subsequent calls, ensuring a higher success rate.
Conclusion: By integrating AI into the cold calling process, FuturInsure not only improved their conversion rate but also enhanced client-agent interactions, making them more personalized and efficient. The future of insurance selling seems to be intertwined with the power of AI!
This use case exemplifies the potential of leveraging AI tools like ChatGPT in refining traditional business approaches for better outcomes.